MOVEMENT 4
2016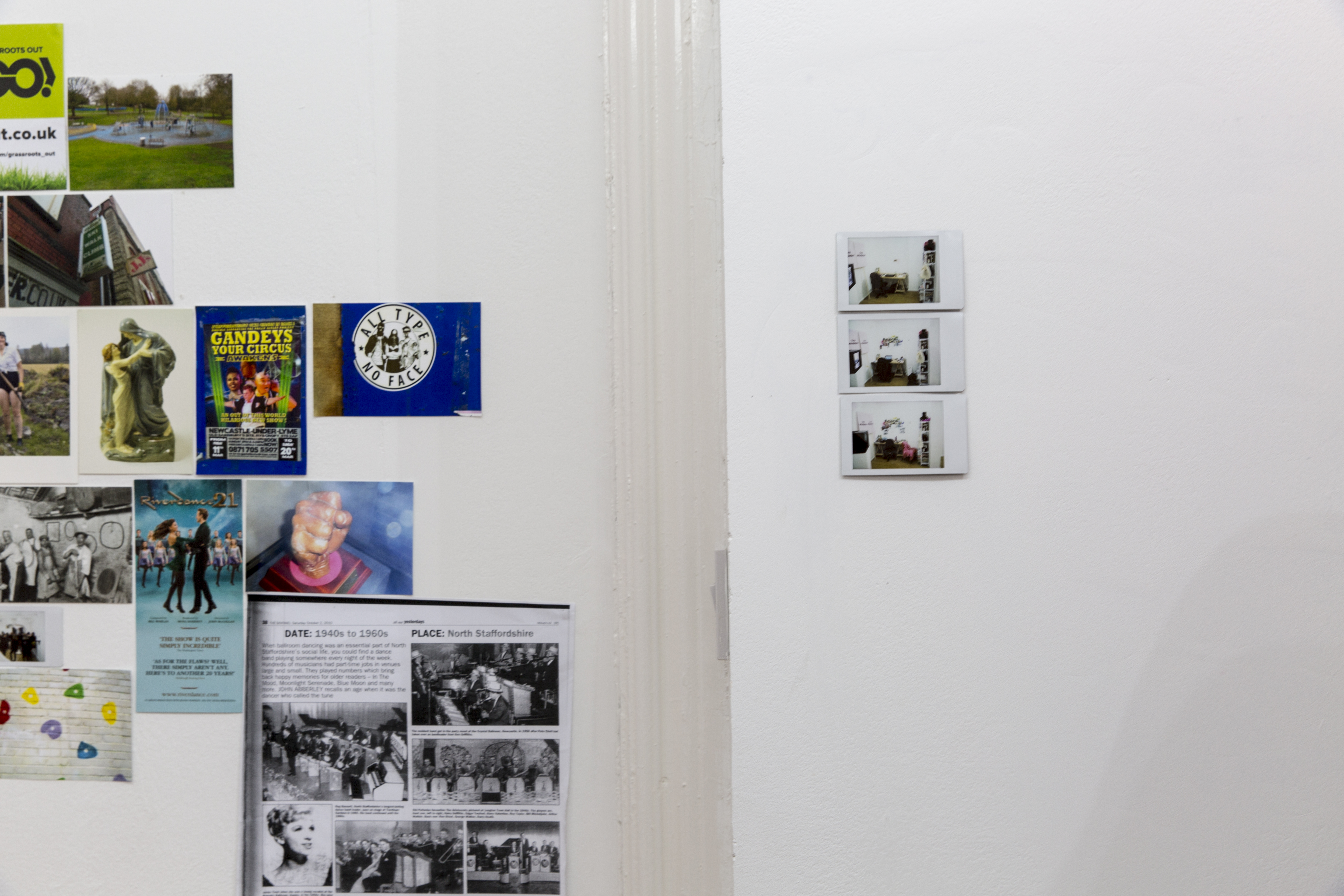 Trestle table, metal book case, books, corrugated plastic signs with wooden sticks, polaroid film, blankets, material, water bottle, swiss ball, newspaper.

Part of DECAPOD - AirSpace Gallery 10th Birthday
A ten-artist Group Exhibition, selected by artists and curators who have previously exhibited at or worked with AirSpace Gallery plus a Special Opening Night Performance by Martin Creed - 10 years after he and his band opened AirSpace in 2006.

Artists: Kevin Boniface, Alex Dipple, Dave Evans, Olive Jones, Juree Kim, Jo Lathwood, Camille Leherpeur, Jessica Thornton, Olivia Turner, Hamish MacPherson (Artist in Residence)

During the exhibition I used the gallery as a base for my practical research project THIS MOVEMENT, working towards a brand new piece of work [MOVEMENT 9]. I wanted to think about some of these ideas in the particular context of Stoke on Trent. I used a range of research methods including, interviewing local people, taking photos, making GIFs, blogging, setting up a public reference library in the gallery and producing a newspaper.