In which we prepare for...
2017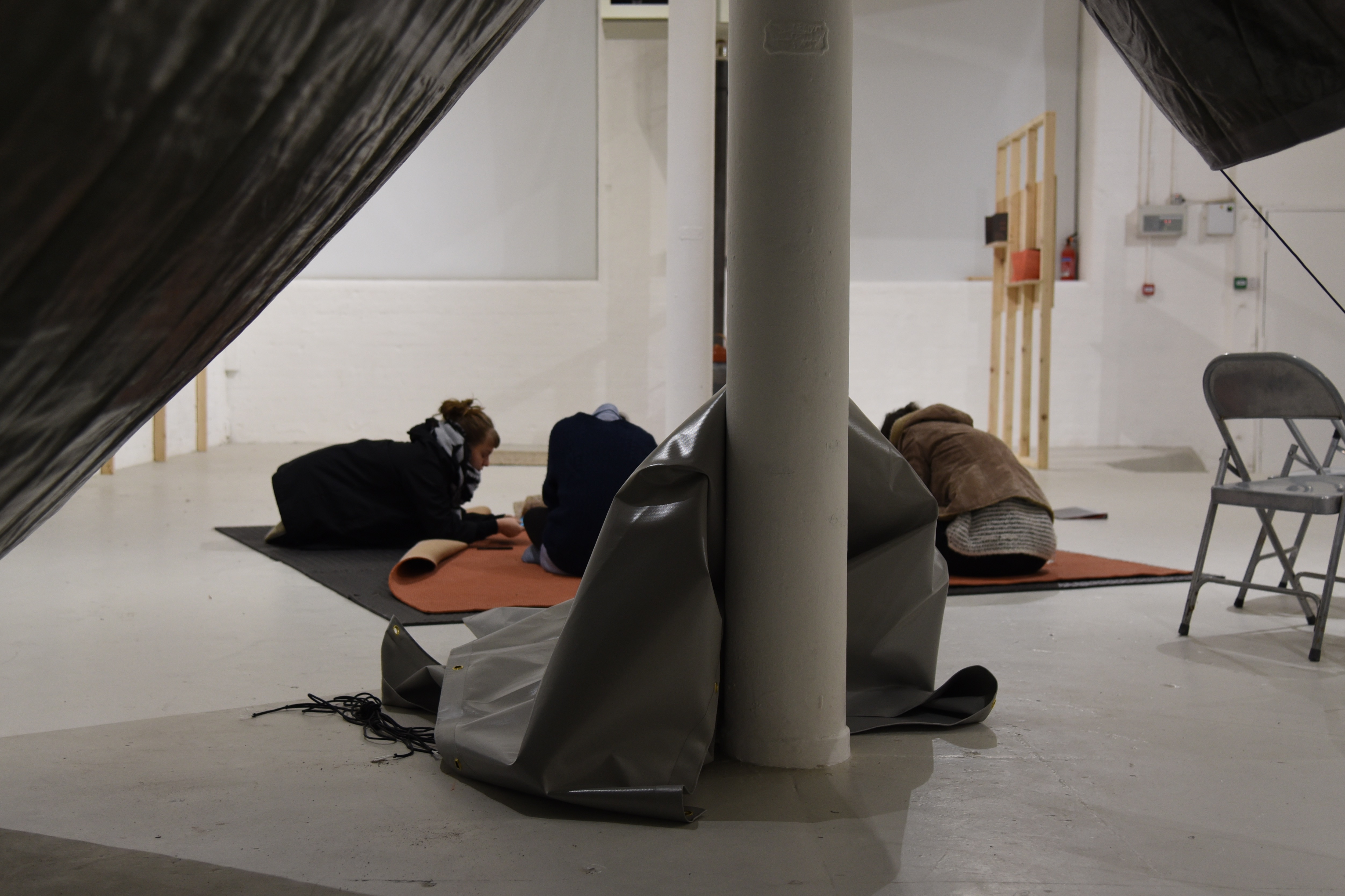 Photos by Alessia Cargnelli, Aodhfionn Geraghty and Hamish MacPherson

How do we prepare ourselves for an unknown future? Sure, we can model scenarios and make guesses but we are only ever projecting our understanding of the present. No, not even projecting our understanding - that makes it seem far too rational - and really we only know the present, like right now [*motioning precisely with on downward finger*] as affect, some kind of vague feelings we can't yet articulate. So is the future...are futures...a projection our fears, desires and other emotional states?

Whether it's a world-shifting cataclysm or our own personal development maybe this future fantasy that wetry to prepare for creates the present as a self fulfilling prophecy. As an act of understanding and making the present. So if someone imagines a future of violent conflict like a civil war and prepares by creating a heavily fortified, well-stocked compound are they just nudging us towards this social fragmentation?

How can we answer future questions with today's answers? How can today's education respond to something other than yesterday's industry? How does contemporary artists' preoccupation with the apocalypse and post-capitalism mirror that of right-wing preppers?

What if we go with this and spend two days preparing for something that is unknown and that never comes? Preparing to prepare to prepare...And obviously something comes but perhaps we don't or can't name it.

In concrete terms there are four three hour sessions and in each one will spend some time following preparations and then we will devise preparations for the next session (except in the last session when we'll prepare for the beginning). We will document all of these as we go in writing and photographs and make a manual. You can come for some or all of the sessions. The more you attend the more interesting it will be I think.

If you come to the first session you'll be invited to bring an exercise of preparation. We'll try and do them all. Preparation for what? Something mundane, something fun, something scary, something unlikely, something impossible. A dance class, a night out, a speech, a meal, a performance, a fight, a retirement, a birth, a metamorphosis, an exam, a death. As long as it's something we can do at Catalyst in half an hour or less, depending on how many we have. Bring any essential materials. Just don't tell us what is for and wewon't try to guess either.

Commissioned by Catalyst Arts, Belfast as part of Black Mountain exhibition.