Horny? Likely? *Lonely?

Hamish MacPherson with Matthew de Kersaint Giraudeau
2020


Play audio in new window | Download audio | Listen on itunes

In March and April 2020 I used social media to ask, "Are you having sexual or sensual intimacy with people who are distant from you during the COVID-19 lockdowns?"

People replied anonymously and I asked friends and acquaintances to record themselves reading these texts out. Then Matthew de Kersaint Giraudeau turned them into this podcast. It contains some sexual references.

Really enjoyed this podcast on sexual and sensual intimacy convened by Hamish MacPherson. Letting some thoughts unroll: strucky by the breadth of contributions - particularly the more poetic and abstract segments, punctuated by more down to earth elements.

As a contributor, listening felt akin to being in a sauna's dark room. At first I didn't notice that the voices were credited. They sounded anonymised too. It became a game of, 'Do I recognise this person? Can I tell who it is?' Same for the text. Bodies and imaginations......tumbling over each other. In the absence of physical communal touch, I'm teased with people's lives and fantasies instead. Feels erotic and orgiastic, but at a gentle pace, not cacophanous.

A participant at a distance. What is the journey of a nude? Where across the world does it travel? Could it send postcards back a la Amelie? "Here is who I got off today. Why aren't you here? Come and join us."

Words: anonymous. Voices: Adam Wilson Holmes, AF, Angela Andrew, Anne-Gaëlle Thiriot, Beth Bramich, Carolin Meyer, Conor James, Elizabeth Rochester, Emilia Robinson, Francisco Zhan, Genevieve Costello, Gillie Kleiman, Gregory Hari, Gwenllian Spink, Hannah Bellil, HMTIDT4U, Joshua Jayraj, Maria Sideri, May, Michael Whitby, Molly Chapman, Molly Martian, Nina Sever, Paul Hughes, Peter Jacobs, Ralph Pritchard, Sean Alayo, Tamara Tomic-Vajagic.
Music/editing: Matthew de Kersaint Giraudeau for The Bad Vibes Club.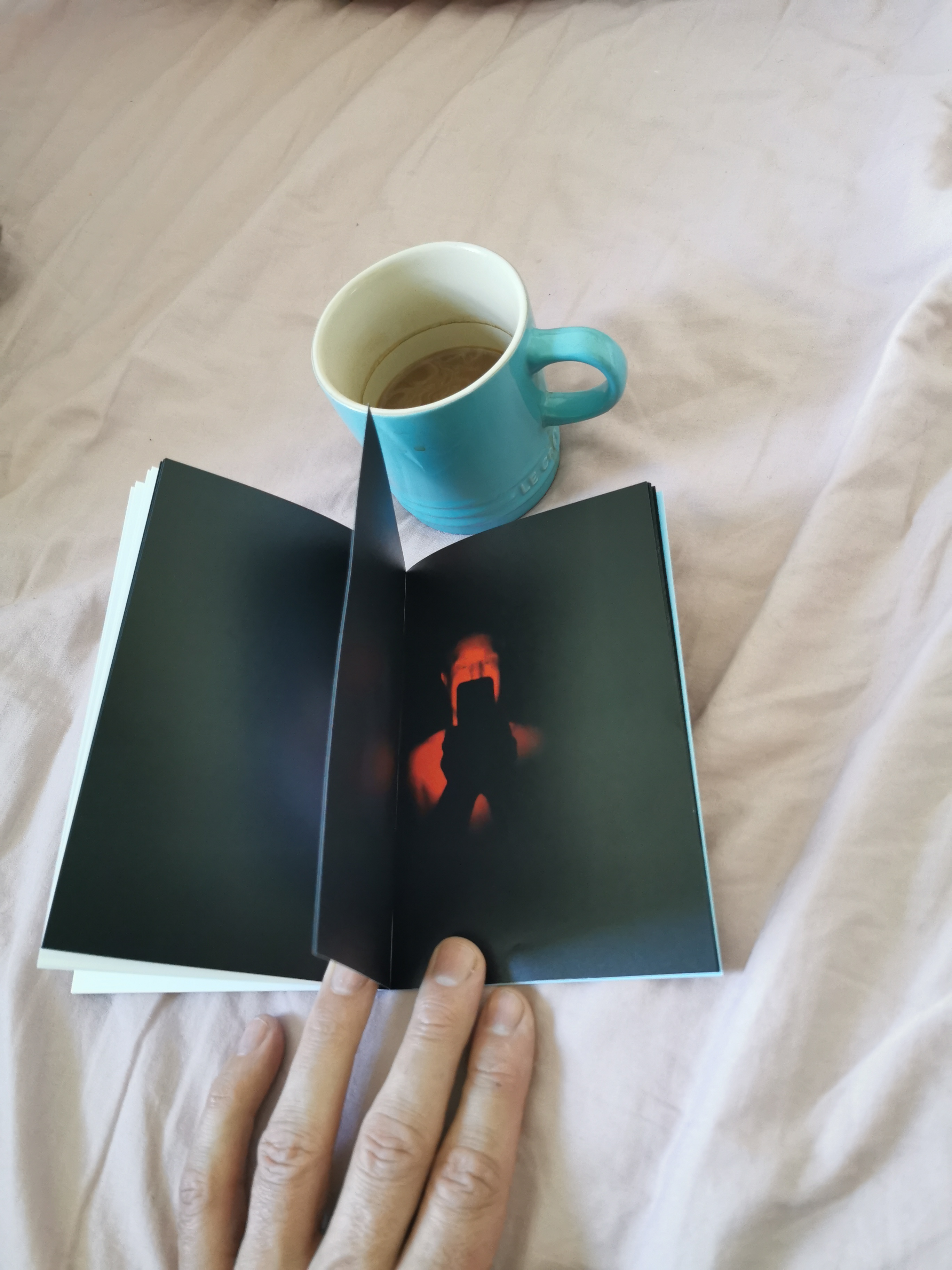 There is also a zine featuring

some of the anonymous responses I received as well as photographs from the lockdown, and is available to download from STILL LIFE.

Photographs by Anna Rotar, Beth Bramich, Dyana Gravina, Eva Merendes, Gareth Chambers, Hamish MacPherson, Jessica Mai Sims and Michael Whitby. Cover by Teresa Albor.



£3.50 of each sale was split between

Sex Worker Advocacy and Resistance Movement

and

Covid-19 Prisoner Emergency Fund.

The remainder paid for printing and postage.